Welcome to Nails World & Beauty Salon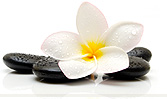 At Nails World & Beauty Salon, our mission is to provide you with a luxurious and elegant atmosphere so you can relax, unwind, and enjoy the moments when time is yours alone.
Nails World & Beauty Salon is one of La Quinta's newest, biggest and most luxurious nail salons. Our new management team has over 15 years of experience combined. We set the highest standards in pedicures, manicures, skin care, sanitation, and five-star client care. Our professional salon manager will always be present to ensure that your experience at Nails World & Beauty Salon is unrivaled. Each treatment is tailored specifically to each client's individual needs.
We are committed to delivering services that promote health, well-being, comfort, and beauty. To achieve the best results, we use products from the most trusted names in the beauty industry. Our selection includes OPI, Creative Powder, Shellac, Cuccio, LCN Gel, Gelish, GiGi, Poshe, Gel Dip, Essie, Dermalogica and Xtreme Lashes ®.
We believe in absolute hygiene. Our luxury spa pedicure chairs are cleaned and disinfected carefully after each and every service. Our tools and instruments are disinfected and sterilized between services by Tuttnauer Automatic Sterilizer which provides the highest level of sterilization. This is the same type of standard and procedure of sterilization that is being used at dental and medical facilities.
Visit us and experience the combination of luxury and elegance. We look forward to seeing you at the newest gem of La Quinta!